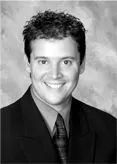 Dr. Sean J. Hayes grew up in the South Hills of Pittsburgh. He graduated from Baldwin High School in 1989 and furthered his undergraduate education at Washington & Jefferson College in Washington, PA. He majored in Biology and graduated from W & J in 1993.

It was during college that he decided upon a career in Chiropractic. "I always knew that I wanted to work in the healthcare field. It wasn't until an injury to my own lower back that I found out about Chiropractic. As soon as I learned that Chiropractors try to treat what is causing the problem, rather than just trying to cover up the symptoms with drugs or surgeries, I knew that it was for me! It just made so much sense to me - I decided right then and there that this was my true calling."

Upon graduating from W & J, Dr. Hayes attended Palmer College of Chiropractic in lovely Davenport, IA. While attending school, Dr. Hayes served as a student teacher in the Technique Department. He taught such classes as Extremity Adjusting, the Thompson Technique, and Technique Review. "Because of this background, I have a huge bag of tricks that I am able to dig into whenever necessary." After an intensive three and a half year program of study, he graduated Cum Laude in February of 1997.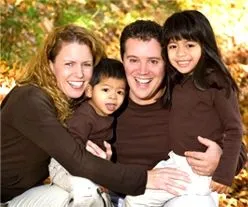 Dr. Hayes returned to Western Pennsylvania to begin his professional career. After four and a half years of practice in Westmoreland County, he moved back to the South Hills. Then in June of 2005, he opened Hayes Chiropractic with the love and blessings of his wife and the help of some good friends.

Dr. Hayes is married and has two beautiful children. Along with his wife and children, Dr. Hayes makes his home in South Park with their three dogs, one cat, and one fish.